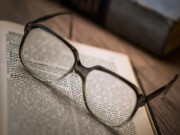 We would like to provide our Healixia members the opportunity to disseminate relevant info, to provide insights in their field of expertise, and encourage members to connect. With this website page we want to give you an overview of the publications of our Healixia members.
Publications
As a Healixia member, we encourage you to submit recent publications as encore publications (= re-use of publications already published).
The following criteria apply:
At least one Healixia member is author or co-author AND
The publication is recently published in (national or international) peer-reviewed journal or an equivalent high level publication (e.g. thought leadership publication) AND
The publication is of scientific or educational interest for other Healixia members and has not a commercial purpose.
Please provide us (isabel@healixia.be) a full abstract (including full author list), journal and date of publication and the link to the journal. In view of copyright regulation, only abstracts will be visible. If the article is published in Open Access, a link can be foreseen.
Publications will be visible for a period of one year.
Healixia has the right to refuse or remove any submission; if considered inappropriate in view of above framework or in view of the general vision of Healixia.