About Brookwood Global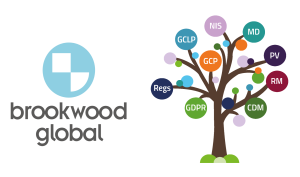 'Brookwood' is a renowned provider of high quality, up-to-date training and publications in clinical research and associated fields, and has been doing so since 1985.
Brookwood has more than 30 online courses for sponsors and investigators on GCP, pharmacovigilance, GDPR, data management, risk management, GCLP and inspection readiness.
Courses on the EU Clinical Trial Regulation and the UK's Clinical Trial Regulations are also available.
Take a look at the online course brochure for details:
https://brookwood-global.com/Brochures/Online-Training/
Brookwood has trained 90,000+ participants from more than 107 countries.
The courses for investigators are available in 14 languages and meet TransCelerate's minimum requirements for GCP training, as well as CPD awards of the UK's Royal Colleges of Physicians.
Brookwood states that "Our courses are dynamic and interactive. Many have both narrated and read-only options and are personalised with the participant's first name.


We can provide a full service option where we register participants, track activity, provide progress reports to the sponsor and issue certification for completion of the course and passing a post-course test.


Alternatively, we can license out the courses for a client to run them on their own learning management system".
All Brookwood courses can be customized, branded and modified to meet your specific needs.
They can also use their great experience to write and build a specific course for you.
Brookwood also delivers webinars and virtual courses, both as advertised topics and as customised courses for clients.
Take a look at the Brookwood website for the latest details:
In addition to e-books and paper books, Brookwood has published 470+ issues of Advisor, a 20-issue per annum subscription-based newsletter with around 40,000 readers. Another way for you to stay up-to-date on regulations, guidelines and GCP matters.
Receive the next three copies free of charge …. Just email info@brookwood-global.com
As a member of Healixia you can get a 10% reduction on all products … just visit the website, choose your product and then use the code HEALIXIA10 at check out to receive your discount.
For group training we can offer special rates … do contact us to discuss.
For regular clinical research news follow us on Twitter …. @GCPAdvisor