About Modis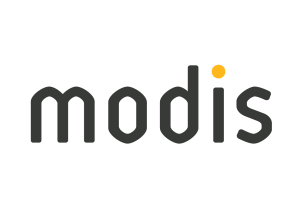 Modis is a community made up of the world's brightest minds in life sciences. Our professionals have the skills and passion to answer the complex challenges of doing business in today's dynamic world. Whether you need an individual or a team, on site or off site, project-based or permanent, we deliver the solution that fits your business. Modis is active in about 20 countries. This allows us to work effectively with organizations of any size, in almost any location. In Belgium, we have offices in Temse, Groot-Bijgaarden and Wavre.
At Modis, we offer a career that spans countless industries, projects and challenges. We train our people to a level where they are entrusted with responsibility. We encourage every person to apply their learnings in one discipline to another, so we can innovate together and unlock new ways of working.
Our community is fueled by a diverse group of industry and market specialists, who learn from each other, develop skills through collaboration, and create ideas that propel us all forward. Community-building begins with gaining a clear understanding of each candidate's ambitions. From there, we coach, guide, invest and train them to help them achieve their ambitions. By exploring the ways that people, science, technologies and businesses interact in different markets around the world, we can link the right experts with the professional projects where they can add the most value. Our strength lies in our people, who are the foundation of our industry-leading Centers of Excellence and Delivery Centers. The Modis team is perfectly positioned to rapidly assemble agile groups of experts to handle key projects – from ideation to delivery
News update
The European Medical Information Framework (EMIF) has recently published its final paper which describes the achievements of the project. EMIF was an IMI-1 EU research project with 57 partners, 56 million in resources and ran between 2013 and 2018. We are very proud to tell you that multiple Modis colleagues have been involved in the project management of EMIF since the start of the project, including managing the internal and external communications and communication channels. In particular, Caroline Sage and Jelle Praet were involved in managing the publication of the EMIF consortium paper.
"We are happy to see the EMIF paper published." said Jelle Praet. "It's the icing on the cake of what has been a tremendous opportunity for Modis and a very insightful introduction into project management for me personally."