Regulatory Affairs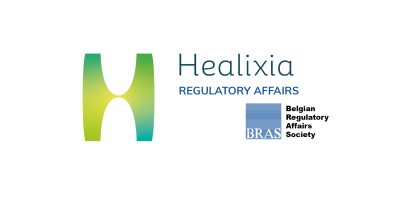 In almost all countries of the world, governments evaluate the safety, quality & efficacy aspects of products which may present a risk to their citizens. Regulations relating to standards and products are multiple, varied and developing.
Pharmaceutical and other directives are so complex that it was necessary to develop a new scientific discipline that has become known as "Regulatory Affairs".
The Regulatory Affairs Professionals
A Regulatory Affairs Professional works in the field of human and/or animal health pharmaceuticals, medical devices, cosmetics, hygiene and/or agrochemical products or foodstuffs. He/she monitors the regulations, advises on the legal and scientific constraints and requirements, collects, evaluates and presents Regulatory Affairs documentation to the government agencies and finally negotiates licenses with the authorities. The skill in analysing and presenting both written and oral evidence before a panel of experts such as those scientists, pharmacists, doctors and lawyers who run the government agencies or who make up the Evaluation Board, requires considerable understanding of both legal and scientific matters.
Regulatory Affairs Professionals and other professions
The very nature of Regulatory Affairs brings regulatory personnel into contact with almost every discipline within the pharmaceutical and related industries. This may include pharmacologists, toxicologists, analytical chemists, pharmacists, medical doctors, veterinarians, engineers, physical chemists and statisticians. However the work is by no means limited to science but extends to legal, manufacturing, intellectual property, marketing, advertising and economic areas, so the scope is extended to the sales and marketing organisation.
An ability to liaise closely with every kind of specialist is a crucial part of the job.
Regulatory Affairs Domain within Healixia
Within Healixia we have the Regulatory Affairs domain. This domain originates from BRAS (Belgian Regulatory Affairs Society). This organization provided training and networking within the world of Regulatory Affairs for 30 years.

We can rely on our Healixia Regulatory Affairs Education Group for the elaboration of our trainings/events/sessions on the topics with a link to Regulatory Affairs. You can find the members here:
| | |
| --- | --- |
| Annabelle Bruyndonckx - Simmons & Simmons (President) | Caroline Steensels - In2Pharma |
| | Rembert Van de Sande - Viatris |
| | |
| Elke Debie - Janssen Pharmaceutica | Pieter Vancaeneghem - Gilead |
| Wim Neckebroeck - AxTalis | |
| Katrien Coppens - KC Pharma Services | Martine Kooken - Regconsult |
Regulatory affairs agenda
11 December '23

Introduction to Regulatory Affairs 2023

Brussel

The course is addressed to people new to regulatory affairs who want to acquire a comprehensive foundation; to regulatory professionals wishing to update their knowledge, and to all collaborators working in close relationship with regulatory affairs and wishing to understand the role of the department.

Read more