Lunchmeeting: Medical Affairs Competence Profile, developed by NVFG
The responsibilities and visibility of the Medical Affairs Department continue to increase, and Medical Affairs departments are growing in size and budgets.
New roles, such as the MSL, have been created and responsibilities are being shifted within the department.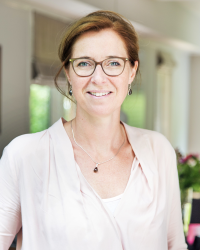 However, there does not seem to be full consistency in the tasks and responsibilities of the different Medical Affairs roles between companies and sometimes even within the same company. In addition, there is no national consensus between companies on the level of knowledge and expertise we expect from our MA professionals
In order to find a solution for this, the NVFG (Nederlandse Vereniging voor Farmaceutische Geneeskunde), our Dutch sister organisation, has recently developed the Medical Affairs Competence Matrix.
This framework provides a comprehensive overview of all responsibilities and tasks of the Medical Affairs Department. It also describes different levels of expertise per task, and the (potential) competences needed to become a highly professional and effective Medical Affairs professional (Medical Advisor and/or Medical Science Liaison).
The framework can be used both at an organizational level ( eg how to create value as Medical Affairs team; and what are our gaps as a team?) as on a more personal level ( eg how to become an effective Medical Affairs professional and what are my personal development needs?). It could also be used to gain national consensus on the responsibilities and necessary competencies of the different Medical Affairs roles.
The Medical Affairs Competency Matrix was designed with the thinking power of 20 Dutch MSLs/Medical Advisors and has been validated by multiple Company Medical Directors in The Netherlands.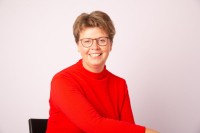 Maaike Addicks and Corrie Kroeze have led the development of this framework. They will be present at the meeting to help us get familiar with the framework. We will also discuss how to use it to create consistency and quality on an individual, company and national level.
Maaike has 17+ experience as Medical Affairs professional in multiple companies (both on national and international level). She is now specialised in Medical Affairs development and training. She is trainer at C.E.L. ForPharma on MSL Business Acumen and co-founder of the School of Medical Affairs in the Netherlands.
Corrie Kroeze has 30 years experience in the pharmaceutical industry and has been part of the development of Medical Affairs in the last 10+ years. She is now specialised in Medical Affairs (Field) Effectiveness and field coaching of medical affairs professionals in the Netherlands.