The evolving role in Medical affairs: our increasing role in market access (online)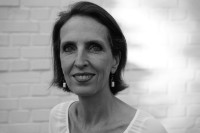 Speaker: Patricia van Dijck
Patricia van Dijck grew up in Maastricht (NL) and began her medical studies at the University of Liège (Ulg) and finished them at the Catholic University of Louvain (UCL) in 1990, where she also specialised in Clinical Biology in 1995.
After a training in pharmaceutical medicine, she joined the pharmaceutical industry in 1996 where she held the position of International Medical Advisor at UCB.
From 1998 to 2007 she was Medical Director at Lundbeck and then held the position of General Manager.
In 2011, Patricia joined Novartis Belux as Head of Market Access & Public Affairs. After 3 years, she left for the position of Global Head Patient Access Excellence at Novartis in Basel and continued for 1 year in Milan, representing Novartis as Project Lead of a Big Data for Better Health IMI project, HARMONY, in hemato-oncology.
Since 2018, she holds the position of Market Access & Public Affairs Director at GSK Belux.
Through these functions Patricia has built up experience in the various areas of the life cycle of a drug.