Healixia New Year's Event
Join us for an inspirational talk and a networking drink to kick off 2023!
Program:
17u30 - Welcome and registration
18u00 - Wellbeing is key for business success by Gert Braeken, author of 'Het burn-outvaccin'.
18u45 - Q&A
19u00 - Networking drink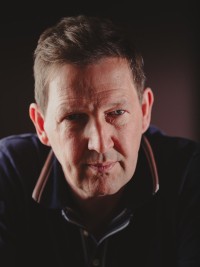 Gert Braeken is an organizational psychologist with more than 30 years' experience in hr consulting. Over the years, he has screened, coached or trained more than 4,000 people, allowing him to quickly recognize patterns in their functioning and to properly assess their competences, talents, values and preferences. His book 'The burnout vaccine' was born out of a genuine concern to help people with burnout symptoms as well as provide companies with the right prevention tools to increase well-being in the workplace.