Webinar: Clinical Research in emerging markets
In recent years an increasing share of clinical research is being conducted outside of the traditional markets such as US and Europe. With this webinar we would like to better understand these shifting dynamics by focusing on two countries in particular. The aim is to look at capacity building, to assess strengths and weaknesses of emerging markets for research and how this relates to what makes Belgium attractive today.
Program:
12h00: The industry perspective by Clara Heering (Janssen R&D Global Public Health)
12h15: Dr. Edison Alberto (Research Institute for Tropical Medicine, Philippines)
12h30: Johann De Bruyn (CEO of TASK, South-Africa)
12h45: Q&A
________________________________________________________________________________________________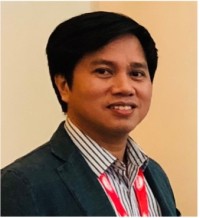 Edison Alberto, MD is a pediatrician, clinical trialist, quality assurance head, and IRB Chair of the Research Institute for Tropical Medicine. His specialty in the field of research is the review and conduct of vaccine clinical trials. He has authored & co-authored multiple publications on Vaccines including COVID-19 Vaccines, Conjugate Typhoid Vaccines, RSV Treatment, Pentavalent and Hexavalent Vaccines, and Pneumococcal Vaccines to name a few.
Dr. Alberto is also currently the Vice-Chair of the Single Joint Research Ethics Board (SJREB) of the Philippines Department of Health. SJREB is the central review body of the Philippines for research proposals to be conducted at 3 more different sites. Together with other IRB chairs in different Philippine research and health care institutions, Dr. Alberto shares his pediatrics and clinical trial expertise at SJREB to ensure quality technical review and protection of research participants. Dr. Alberto is also actively involved in collaborating with the different IRBs in the Philippines since he is a Board of Trustee and current Secretary of the Philippine Health Research Ethics Network in the Philippines.
_______________________________________________________________________________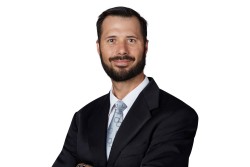 Johann de Bruyn is the CEO for TASK Applied Science, a Chartered Accountant (SA) by education as well as an MBA through Bradford University in the UK. With 20 years of management experience, his focus as a business leader in various industries and regions, has been to understand the underlying market drivers while strengthening and building the businesses' core competencies into competitive advantages.
During his time at TASK, the company successfully navigated the COVID pandemic, registering and activating the first clinical trial on COVID in South Africa during hard lockdown. The company has managed to be chosen as one of two preferred sites for Phase 1 studies on the African continent for a global CRO and has successfully negotiated a collaboration with UMC Utrecht to build a phase 1 centre of excellence at the University Medical Centre. TASK is also the only African consortium partner in one of the largest Phase 2 TB grants to have ever been awarded, Unite4TB.
_______________________________________________________________________________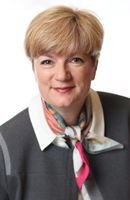 With more than 3 decades of successful leadership of effective, efficient, quality and risk based Clinical Research and Innovative Medical Product development, Clara Heering is passionate about collaborating to deliver healthier life for patients across the globe. In her current role as RLS Clinical Implimentation Lead, she brings together multiple stakeholders and associations to drive the building of infrastructure and capacity to conduct compliant clinical trials in Resource Limited Settings.
Clara obtained her MsC in Medical biology from the University of Leiden in the Netherlands and a MsC in Risk Analysis from King's College in London. Prior to J&J she worked at Harvard Medical School, Pfizer, IQVIA and ICON, serving patients starting as Research Fellow and growing to Senior Vice President. She joined J&J in 2017 in the cross-sector JJCO team, where she led the Portfolio of Clinical Operations prior to joining the GPH R&D Capacity building team.
Clara volunteered for the ACRP for over 20 years and was their Chair of the Board in 2012. She also taught Risk at King's College London and volunteered for both DIA and EFGCP. She lives with her family in Belgium and is a dedicated chocolate lover.