Healixia lunchmeeting: How data can save lives!
Data is a hot topic in life sciences and healthcare. Researchers, policy makers, the industry, the healthcare professionals and patient advocacy groups are exploring the possibilities to move towards a more data-driven future in healthcare.
Hans Constandt will guide us through the trends in Health Data (eg EHDS), the role of the Belgian Health Data Agency (HDA), the use of cutting edge technology like SOLID and Health Data Vaults and what impact this all can have.
Program:
12h00 - 13h00: Registration and lunch
13h00 - 13h45: Intro to the Belgian Health Data Agency and how this can help with your real world data strategy by Hans Constandt (Belgian Health Data Center)
13h45-14h00: Q&A & discussion
About the speaker: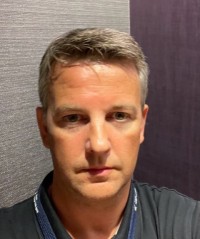 Hans is a passionate entrepreneur on a mission to democratise access to data as he strongly believes data can save lives. With his background in medicine, molecular biology, software engineering, data analytics, innovation, entrepreneurship and drug discovery, Hans is on a mission to unlock the value of data to help patients and transform into a more efficient data driven preventive healthcare system.
Hans likes to dive deep in technology and data as an analyst and software engineer, but he also likes to set up companies that have impact and make a real difference. Hans has founded 6 companies where some failed and others are scaling up successfully. His experience with fundraising, grant writing, sales, marketing, setting up startups and scaling them up, helps him deliver that impact. Hans now acts as angel investor, co-founder of 2 new startups and mentor for several other startups. He is eager to share his learnings but even more, to learn from other like minded people.